Goals are just dreams unless you have them written down in black and white and you have a structured plan in order to meet them.  Think back to a time when you were a child. In school, your teacher would ask, "what do you want to be when you grow up?" and you would hear replies such as, an astronaut, a pilot, a firefighter, a singer or a professional footballer.  I firmly believe that if these goals were written down and smaller goals were set in order to reach this bigger goal, these dreams and aspirations would have been more likely achieved.
You would be surprised how little individuals actually set short, middle and long term goals in order to achieve their desired vision.  Completing structured goal setting can not only improve self-motivation and determination but it can also provide you with knowledge and information on yourself.  It can help you identify areas which are strong and should be maintained as well as weaker areas which must be developed in order to reach optimal performance.
"I always work with a goal, and the goal is to improve as a player and as a person. That, finally is the most important thing of all"   -Rafael Nadal
"It is important to set goals in life, I set mine to the highest standard I can achieve"    -Usain Bolt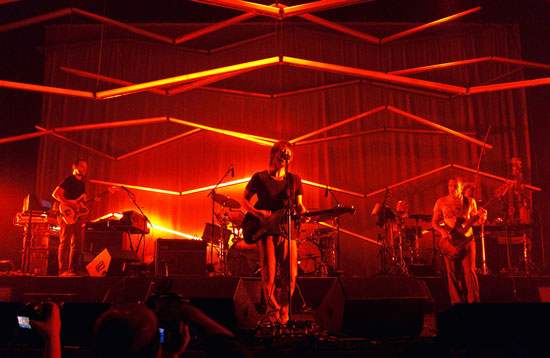 How to set goals:
There are three different types of goals you should set to get the best out of your performance.  These are outcome, performance and process goals.
Outcome Goals: Outcome goals are long term goals that you would like to reach in a year (or there about).  It is important to note that these are completely out with your control as external factors may effect the likelihood of meeting them.  An example of an outcome goal for an amateur golfer would be to win their club championships.   Alternatively, an example for an elite junior tennis player may be to placed within the top ten in their country.  Lastly, an example for an unsigned band would be to get signed by a local label.
Performance Goals: Performance goals are specific targets that you wish to achieve in three to four months time, these targets must be specific to your performance and are completely within your control.   An example for an amateur golfer would be to consistently complete a pre-shot routine.   Alternatively, an example for an elite junior tennis player may be to achieve a twenty meter sprint time of 3.99 seconds.  Lastly, an example for an unsigned band would be to have two new songs recorded, mixed and mastered.
Process Goals: Process goals are small, weekly targets that you can easily achieve in order to reach your performance goals.  Related to the examples above, the golfer would set a goal of when at the range once a week, ensure the usage of their pre-shot routine for every shot.  The tennis player may set themselves a process goal of going to the gym three times a week. The unsigned band could set a process goal of rehearse/jam 2 times per week.
Remember when setting goals, you must follow a SMART approach: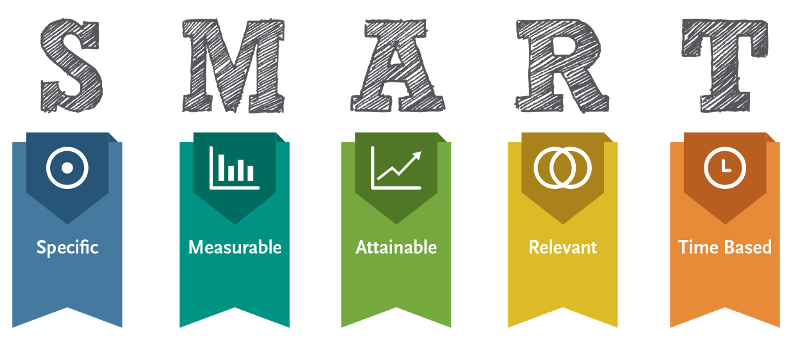 The great thing about setting these three goals is that they very much work together.  Once you have set process goals, they are very easy to reach and keep on top of.  This then makes, performance goals much more likely to be reached.  Furthermore, if performance goals are achieved, outcome goals are much more likely to be reached. 
Therefore, setting structured goals subsequently heightens your chances of achieving your desired visions, whether you want to be a super-dope-smooth rockstar, a professional sportsperson, an astronaut or ANYTHING you'd like to achieve.