I am currently an incredibly proud Scotsman, knowing that Andy Murray, a tennis player who grew up only 40 miles from me, is currently Tennis men's ATP world number 1.  His persistence, dedication and passion for the sport is a clear inspiration to many throughout the UK and the rest of the world.  
So, how did Murray get to where he is now?  Murray has always been an extremely hard worker and has dedicated his life to improving his technical ability, his physical state, his tactics and as of recent - his mental ability.   With tennis being such a pressure filled sport,mental toughness has a huge impact on performance, and this can be seen throughout Murray's career. 
What Andy Murray used to be Like:
I often reflect back to years ago watching Murray impressively compete at such a high level.  He would be playing well and everything was pointing to a win.  All of a sudden, he would lose a couple of consecutive points and begin to torture himself - shouting and smashing racquets in-between points and being very negative during games and changeovers.  When this occurred, his whole performance would begin to dip which often resulted in a loss.  Whilst watching Murray compete back then, I could predict if he was going to win or lose - just from looking at his body language following certain situations.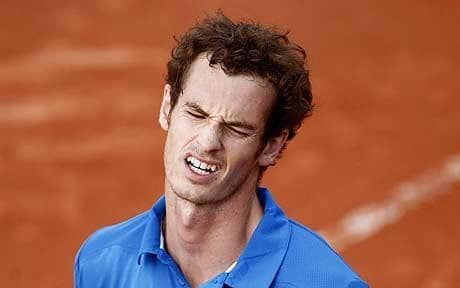 In an interview regarding his preparations for Wimbledon, 2010, Murray claimed that utilising a sport psychologist was "not particularly beneficial because it is easy to tell someone how to think or how to act in certain situations, but when you're in a Grand Slam Final you're not thinking about counting to 10 or breathing".  He then went on to say that he spends his time worrying about what is going to happen in the next point, not wasting time on breathing - which is completely backwards in my eyes, and I'm sure you would all agree.  I think that this is a prime example of why sport psychology gets given a back seat in performance development, as it is clear that even top athletes do not know enough about the discipline.  
His Psychological Development & Where he's at Now:
When working with Ivan Lendl, Murray took the advice from the Czech/U.S. great, and utilised a sport psychologist.  In my eyes, this is where the huge positive change began for current World Number 1.  We were beginning to see less on-court meltdowns, more emotional control, more positivity and added structure to his performance.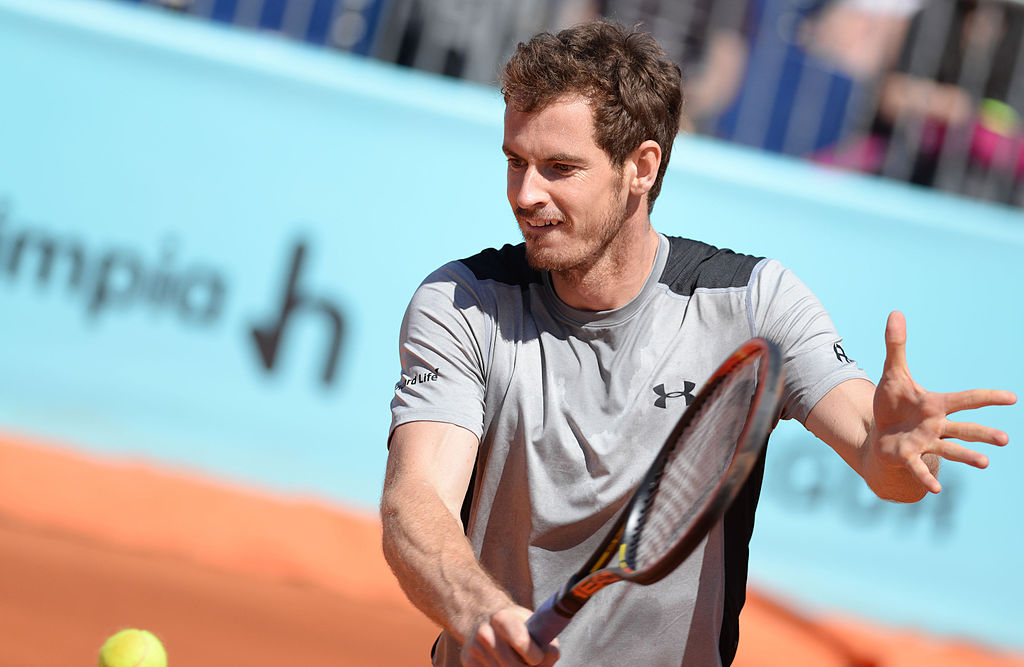 Two huge changes which I feel are easy to spot are:
Following power points, his initial negativity is transferred into positivity almost like the flick of a switch.  By doing this, he is increasing the chance of improved performance, as increased positivity is related to more productive and improved tennis.  
Reading performance goals and checklists during changeovers.  When watching a match now, you can easily sport Murray reading positive, match-specific goals that he wants to achieve, as well as little positive reminders.  A performance goal example is 'Stick to the baseline as much as possible", and a checklist example is "focus on each point and the process".  
Now when we watch Andy Murray, he is mentally superb.  There has been a clear change in Murray's mentality of the the last few years.  He is more in control of his emotions, he handles pressure very well, he is now much more positive.  I believe that this positive change in mentality has strongly contributed to Murray's recent success, and if any tennis player begins to train the mental side to their game, big improvements can be made.